Despite Overwhelming Public Opposition, Ranson Converts a Sustainable Community to Heavy Industry
July 1, 2020
---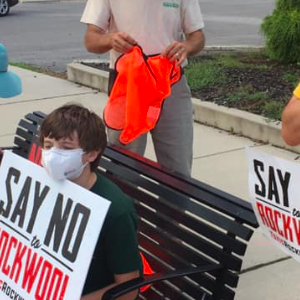 A message from Jefferson County Foundation's Billie Garde says it best:
Take heart, and hold the line. Over 98% of the people who commented on the Ranson proposed (but already implemented) zoning change, opposed it for valid, sound, and factually supported reasons. Nearly all who spoke in support of Rockwool were its own executives, people it pays a hefty salary, or those who are reaping the financial benefits of its location and construction. The whimper from the Mayor, who said the vote was in the "best interest of the people of Ranson" was pathetic. No one believed it, not even him.
We said in the beginning that this battle will never be over until Rockwool vacates this county. We will never accept the legitimacy of the back room deals with the Charleston bureaucrats, lobbyists, and lawyers that brought it here, the deceptive practices engaged in, and the purchase of our right to determine what is best for our families. Everyone who spoke was amazing, the written submissions were a testament to the facts and the negative impact that Rockwool and other industries will have on us all. You have developed yourselves into a well-informed, powerful force, and your words will ring out well beyond this council meeting.
As a proud Board member of Jefferson County Foundation, I can promise you that we continue to fighting every fight, ferreting out every secret deal, exposing every time this cabal cuts a corner, increases the risk to our groundwater or air, and tries to supply us with false and misleading information. Never, ever give up! We aren't -- but we need you to keep us inspired by your commitment, and a donation if you can. I'm proud of all of you. On to the next battle. Hold the line.