WV DEP Needs to Hold Hearing on Rockwool's Water Permits
JCV letter lays out serious concerns about Rockwool's ongoing work at Jefferson Orchard.
August 23, 2019
---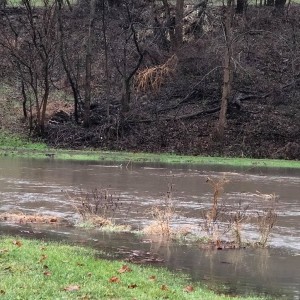 Delegate John Doyle
Delegate Sammi Brown
Delegate Paul Espinosa
Senator Patricia Rucker
Senator John Unger
Original Letter Attached to Email
To Our State and Local Leadership,
Public participation is an important and required aspect of the environmental permitting process. When a project is particularly large in size, impact, or time of construction, the West Virginia Department of Environmental Protection (DEP) has a duty to inform the public and allow feedback prior to project commencement.
We would like you to join Jefferson County Vision in urging the West Virginia DEP to schedule and hold a joint public hearing for two separate permits related to control of pollution from storm water (storm water construction permit and multi sector permit) at the Rockwool site in Ranson, WV.
Storm Water Construction Permit – Permit ID WVR108876
Rockwool is applying for reissuance under the NPDES/state storm water construction permit, first issued to Rockwool October 19, 2017. There are numerous issues with Rockwool's storm water controls and sinkhole mitigation that need to be addressed now, because construction is ongoing.
The WVDEP should require Rockwool to halt construction until the review period has been completed. JCV believes that Rockwool's construction after May 10, 2019, is unauthorized.
Please ask this question of WVDEP: Under what authorization has Rockwool been conducting earthmoving activities at its Ranson location since May 10, 2019 – when applications for reissuance were due? According to section c.2 of the 2012 General Permit for construction storm water, which Rockwool's authorization was under - the permittee has a duty to reapply for the new permit, once the current permit expires. A public letter dated January 1, 2019 and signed by Director Harold Ward states that the 2012 general permit was extended to March 31, 2019. The WVDEP replaced the 2012 General Permit for construction with an updated statewide permit on January 9, 2019. The first fact sheet for the new permit, effective February 10, 2019, stated permittees with approval prior to February 9, 2018, and whose projects have not been stabilized, "shall submit an application for continuing coverage within 90 days of the effective date of this General Permit". JCV has seen no evidence that Rockwool submitted an application for reissuance within this 90 day period (Rockwool had submitted an application for reissuance on September 28, 2018 but withdrew it a month later). Did Rockwool instead submit a Notice of Termination despite the fact that construction was ongoing? After a May 8, 2019 termination inspection, WVDEP denied Rockwool a termination because "earth disturbance is still being conducted". Rockwool again applied for reissuance on June 21, 2019.
No subsequent letter has been released further extending the end date of the 2012 permit, and although an appeal of the new permit led the Environmental Quality Board revising the permit application deadlines and end dates for current permittees (a process known as "rollover") on May 31, 2019, the revised permit is currently under public comment and in draft. Therefore, JCV believes that from May 10 to May 31, 2019, or later, Rockwool has been operating without authorization to perform grading and earth disturbance.
An August 13, 2019 letter by Rural Agricultural Defenders of West Virginia (RADWV), which you may have received, urged WVDEP to follow proper public noticing for the construction storm water permit for the Rockwool project because of its size and timeline. JCV agrees with RADWV that WVDEP should determine the actual limits of disturbance (LOD) of the Rockwool project including those impacted by a 'common plan of development', and that more importantly, WVDEP should schedule a public hearing for this permit reissuance. Rockwool has already signed the statement of billing to put this application to public notice, due to construction activities taking (well) over one year. JCV further stresses the ethical responsibility for WVDEP to schedule and hold a public hearing in Jefferson County, and that the WVDEP should exercise it own discretion to schedule the hearing up front- that is, prior to or along with announcing the public comment period.
It is appalling that Rockwool's construction has been allowed to continue under the original and no-expired issuance. Please also ask WVDEP: How has Rockwool's storm water construction permit avoided proper reissuance and "public noticing" until now, given the large acreage, high volume of public concern, multiple substantial changes to site plan, continuing issues with sinkholes, a withdrawn application, and the fact that grading began as early as November 2017?
Multi-sector permit, Permit ID WVG611896
Rockwool is also applying for a New NPDES Industrial Permit for site storm water control during operation, otherwise known as the Multi-Sector General Water Pollution Control Permit.
JCV's major concerns with this permit application deal with the immense quantity of water Rockwool proposes to handle. The application names two outlets, outfall 001 with discharge of 86,330 gallons per day (gpd) and outfall 002 with a discharge of 10,207 gpd. Where is this large quantity - 96,537 gpd in total - coming from? Is it just storm water?
Outlets in diagrams appear to discharge towards a field on property owned by Rockwool. There may be sinkholes in this area – either currently or in the future – which could convey storm water to groundwater. Is WVDEP being asked for approval of an Underground Injection Control (UIC) permit?
Other parts of the permit application indicate flow from Rockwool outlet sites (96,537 gpd) will go to the City of Charles Town Storm Water System, which does not exist, and furthermore, on the Responsiveness Summary for the NPDES permit modification for IU02 (Rockwool's discharge to Charles Town's sewage treatment facility), item # 13 notes that the permit modification does NOT authorize the acceptance of storm water. If Rockwool hopes to discharge 96,537 gpd to the Charles Town Wastewater Treatment Facility, this raises additional large issues including that the Charles Town waste conveyance system is already taxed; records show at least 41 days in 2018 where raw sewage was spilled or discharged into tributaries of the Shenandoah River.
Additionally, it appears that the flows go beyond the marked limits of disturbance. As we mention above, WVDEP should look closely at the actual and intended LOD of Rockwool.
Please ask the WVDEP: require Rockwool to explain the source of its anticipated 96,537 gpd discharged via two outlets, where it is being discharged to, and to clarify if the Charles Town Utility Board and City of Charles Town will ultimately be tasked with handling these flows.
Jefferson County Vision and other organizations in the county and state are keeping a close watch on all of the activities related to planning and construction of the Rockwool-Ranson facility, and we welcome working with you to ensure that the interests of the public and the environment of Jefferson County are protected. Please help us urge WVDEP to hold Rockwool accountable to rules and regulations, and also request WVDEP proactively schedule hearings or a joint hearing in Jefferson County for Rockwool's two storm water permits.
Kind Regards,
Shaun Amos
President, Jefferson County Vision
Copied to the Following:
WVDEP Acting Director Emery-Fultineer
Jefferson County Commission
Charles Town City Council
Charles Town Utility Board
Ranson City Council
Jefferson County Development Authority
RADWV
West Virginia Rivers Coalition
Potomac Riverkeeper Network
West Virginia Chapter of the Sierra Club